Put The Freez
In Your Freezer
Available at select Boise-area
Albertsons Companies Stores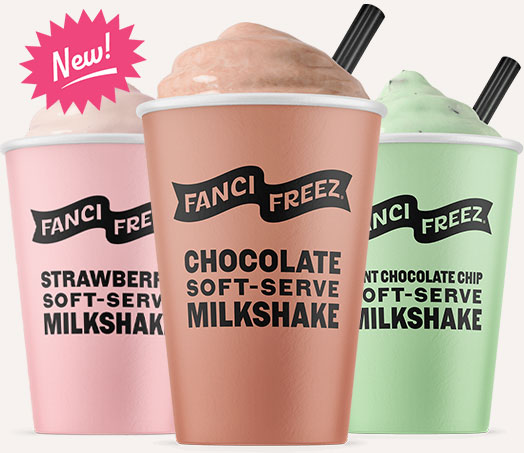 New Frozen
Soft Serve Milkshakes
We're bringing the classic taste of Fanci Freez milkshakes right to your home freezer! Since 1947, we've been known for our delicious, classic milkshakes, and now you can experience them at home, with love from Idaho.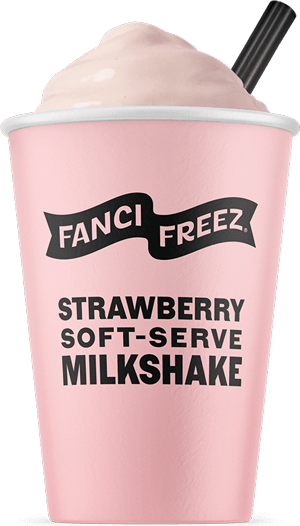 Get ready for a taste explosion of sweet, juicy strawberries with every sip of this milkshake! Made with real strawberries, this shake is bursting with fruity flavor and will transport your taste buds to a sunny field of strawberries in the summer. Whether you're enjoying it on a hot day or just need a sweet pick-me-up, this strawberry milkshake is sure to satisfy.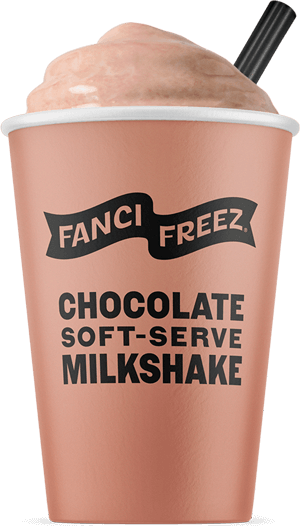 If you're a chocolate lover, this milkshake is for you! Rich, creamy, and indulgent, this chocolate shake is made with premium chocolate that will melt in your mouth. With a velvety texture and a decadent flavor, this shake is the ultimate treat for any chocolate connoisseur. It's the perfect way to indulge your sweet tooth and satisfy your cravings.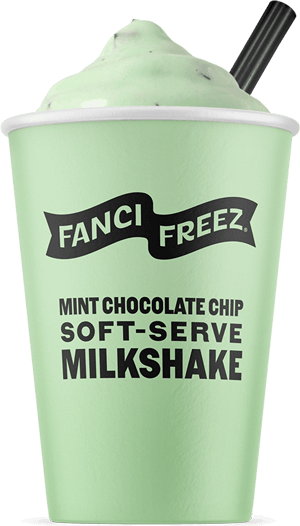 Cool, refreshing, and minty, this milkshake is the perfect way to beat the heat on a hot summer day. Packed with minty goodness and chocolate chips, this shake is a delicious blend of flavors that will leave you feeling refreshed and invigorated. With its creamy texture and subtle sweetness, it's the perfect balance of cool mint and rich chocolate. It's like a mint chocolate chip ice cream cone in a glass - but even better!
We're inviting each and every one of you to grab a straw, take a sip, and let your taste buds do the talking. Share your sweetest, wildest, and most creative opinions about the Fanci Freez Soft Serve Milkshake through this link below!
Join Mail List
Subscribe Now
Join the Fanci Freez flavor frenzy and never miss the scoop on our delectable delights! Subscribe to our email and text updates for lip-smacking specials, mouthwatering promotions, and tasty tales that will tickle your taste buds! Don't be caught in a dessert daze, hop on the frozen treat train and let the scrumptious surprises come your way!